Kraft – Heinz Canada
"FOOTPRINT" PROJECT (2 sub-projects)
Project Description
Sub-project 1: Installation at the Town of Mount Royal plant of 8 production and packaging lines from 2 other Kraft plants (2 from Ste-Mary, Ontario and 6 from Lee High in Pennsylvania). The work mandate included: Disconnection, transport, reassembly / installation and connection. The project also included increasing the capacity of certain ancillary services (chilled water and ammonia system).
Sub-project 2: Fitting-out of premises as well as the dismantling and installation of two new Tassimo coffee packaging line
Project Challenges
Carrying out all the work while ensuring the maintenance of the operations of the entire plant;
Coordination with the various building modification works;
Modification and connection of auxiliary services.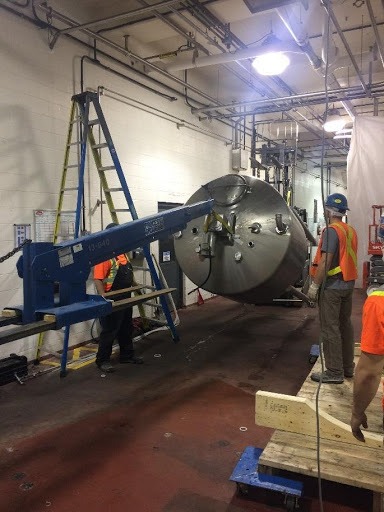 Return to Projects